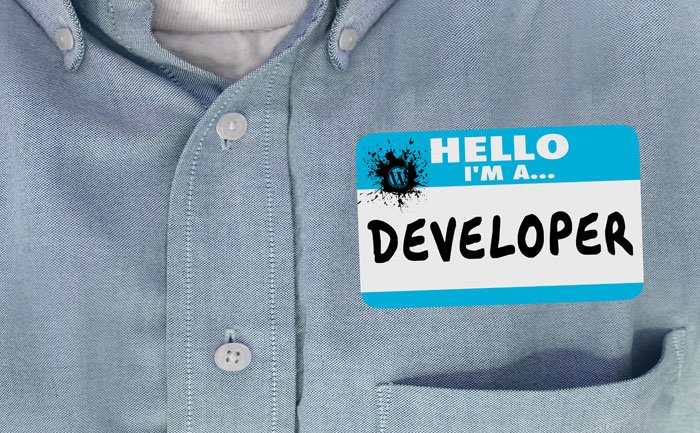 WordPress Developer: A developing pain or resolution?
"Websites promote you 24/7: No employee will do that." – Paul Cookson
Over the years and up to this very moment WordPress is arguably the most widely used Content Management System (CMS) among Web Developers and Website Owners. Of course, there are some drag and drop website builders, but when it comes to SEO, number of plugins, customization, developed theme and templates, WordPress easily beats them all
Blogging on WordPress is super fun. It's probably better than blogger itself. The platform is undoubtedly the easiest to customize in several ways including the footer and the home page, and any content enthusiast with a bit of search can get a free template and start blogging.
But what if you are looking to drop extra pounds of color and customization? Or maybe you are looking to fulfill your business goals with a well-designed fully customized responsive web design. In such case, the best approach would be to get a WordPress developer, or a coder that can help you with more sophisticated tasks.
Here are 5 useful tips that we strongly recommend that you consider and follow before hiring any developer:
1. List your requirements and tasks to be completed, Even a draft of desired concept!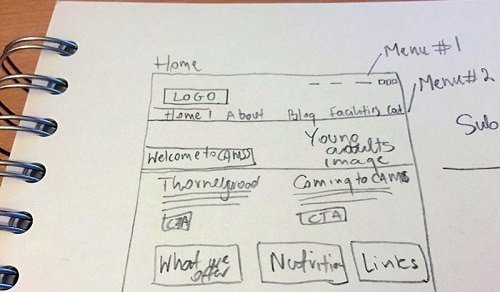 Include a brief and clear description of each task
Even if you cannot visualize the task or explain it in advanced terms, the idea is to ensure that you try to present a raw idea of what you want. Try your best to clarify the task and requirement in simple and raw terms so the developer can get a better idea of what is expected of him/her.
Feel free to search Google for additional information and check for previously done samples. It is very important to gather all the relevant information and examples before hiring anyone as this will keep you and your developer on the same level page in understanding the task at hand.
If you can manage to master your job description and present it in a manner that is clear and concise, the developer cannot go wrong.
Just as sighted above, a proper description is one of the key aspects to getting a developer to come up with a WOW! Design. Where possible, provide samples of websites that appeal to you, you can easily use the print screen function or take screen shots of website designs that you like. Check best awarded designs:
Furthermore, you can add content on it. Do not worry about the level of professionalism on your end, just be sure to show what you need to aid you and the developer to a better understanding of what to do and what the final project should look like.
You can also use tools such as Faststone capture with this software you can take a full screen shot of a website you like as an example, edit and mark changes on it instantly.
Faststone capture does not require any expertise or design background and is easy to use for everyone.
2. When hiring a developer always demand samples of previous jobs and ask questions relevant to the task at hand
Web Developer's work
When demanding for a Web Developer's work do not accept random samples. Feel free to ask them to show samples or provide website addresses to their personal website or websites with their credentials and acknowledgement.
The inability to provide any of the above is a red flag and as such, it is in your best interest to stop interactions and take steps towards hiring someone else. This is especially true when you are hiring a freelancer from UpWork or Guru where many may falsely claim to be experts at these types of work.
Instead, move on to professionals that can send you samples of top designed websites that will capture your attention.
Website design quality
Any professional developer owns a well-established portfolio. If the provided sample website addresses are too slow on loading, or appear too busy with crowded details on the menu then another red flag has been raised. Also, sites with pixelated images, formatting issues (not enough space in between paragraphs) and troublesome User Interface (UI) also show lack of professional experience and are indicators that you should quickly to the next candidate.
3. When dealing with job milestones, be sure that every phase has been achieved before making payments for the next goal.
Time and time again (and I have seen this happen a lot) web developers ask clients for money before actually delivering on a job. One of the ways to ensure that both parties are protected is to set milestones to be achieved before payments. If the purpose of hiring a web developer is to get a new design or change the appearance of a website, then request a mockup with all relevant specifications included.
A mockup is simply a first sketch or draft that shows the outline of the task. When getting a website design package deal, a mockup usually comes for free and the client isn't charged.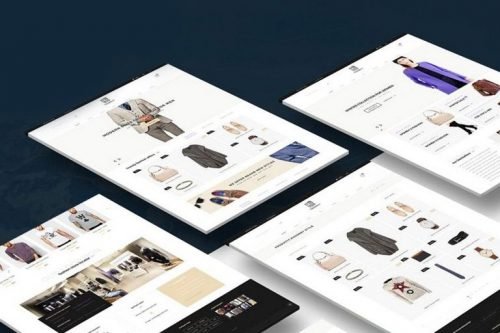 A mockup is very helpful as it offers an insight and avails you of the opportunity to have the first look on the UI and home page design – two elements that play a very big role in website development.
If you are hiring a freelancer via Upwork or Guru, create milestones for each task and only pay if the milestone is done. Never release funds to freelancer if you are not satisfied with the completed task.
4. Ask for web development experience and certificates
Is your website developer DIVI or Genesis certified? DIVI and Genesis are the most commonly used professional WordPress frameworks. For the purpose of developing WordPress based websites these frameworks are highly recommended due to their popularity and reputation for SEO. Only hire developers who are licensed to use the framework.
A licensed DIVI or Genesis framework developer can save you both time and money as they are extensively versed at using the frameworks and know their way inside-out.
No Budget to develop website on expensive frameworks?
– No Problem, there are lots of beautiful templates you can get from Themeforest or Template Monster. Simply open Themeforest, signup for an account and explore great themes with lots of great deals on well developed templates. Make sure to read the reviews as well.
5. Test Developer's knowledge and expertise
It is quite imperative to ensure that your developer is at least as good as they say they are. Here are a few questions that can give you an insight to how solid their experience is:
– Ask them if they know how to optimize website speed and loading time.
Every developer should be aware of this important factor and speed optimization is now part of Google's search ranking factor.
– Ask them to provide a time frame, pricing and most importantly, how much they will charge to move a simple 10-page website from one webhost to another. If your developer demands more than $100, then do not bother to continue with them. Some developers take advantage and charge a lot for very simple tasks and charging over $100 is one of the indicators that your developer is trying to overbill you.
– Ask them to provide sample of previously done websites and put them into a test. You can use Google page speed tool, to see the speed scores. If the score on mobile or desktop are lower than 60, then I would recommend hiring someone else.
What separates design from art is that design is meant to be… functional." – Cameron Moll
As expected a non-functional and non-responsive website is just art. Without a functional website, you'll easily loose droves of audience that should ordinarily stay on your website.
There are also special cases where some issues may arise between a buyer and a web developer. For instance, what does one do when the Website developer cannot deliver and threatens to shut down the website?
First this is not a regular situation and seldom happens. Mostly discrepancies like this happen when there is some sort of grievances between both parties involved or the developer simply cannot deliver as promised. Sometimes, it may be because the client is asking for too much updates that were not initially included in the contract. For situations like this, the best option is to take precaution.
Ensure that you do not give out your master logins and hosting credentials, and always try to create a new user from your WordPress dashboard and then provide the developer with that access. As for the hosting, try to give FTTP access or Cpanel access but then reset and restrict all access after completion.
While hiring a freelancer could be an easy and affordable option, the risks are high, and the final product may have flaws. Rather, it is advised that you hire a local team to work on your project. This way, you can make sure you get what your website deserves – a good outstanding design with less headaches in the future.
"Great web design without functionality is like a sports car with no engine." – Paul Cookson
While you are busy with running all important aspects of your small or medium scale business, finding and dealing with a professional website designer is not an easy task. The importance of a good website design is inestimable, and a few quotes that emphasize its importance are listed below:
In order to ensure a hassle-free experience and get the best possible quality for your task, be sure to stick to these tips and ensure that you use them as guidelines to hire a reliable and well experienced local WordPress developer that will provide professional expertise to create a speedy, responsive and bug-free site for optimizing your business.
Finally, as for our title, irrespective of what some group of people may proclaim, we confidently conclude that the WordPress Developer platform is definitely a much-welcomed resolution.