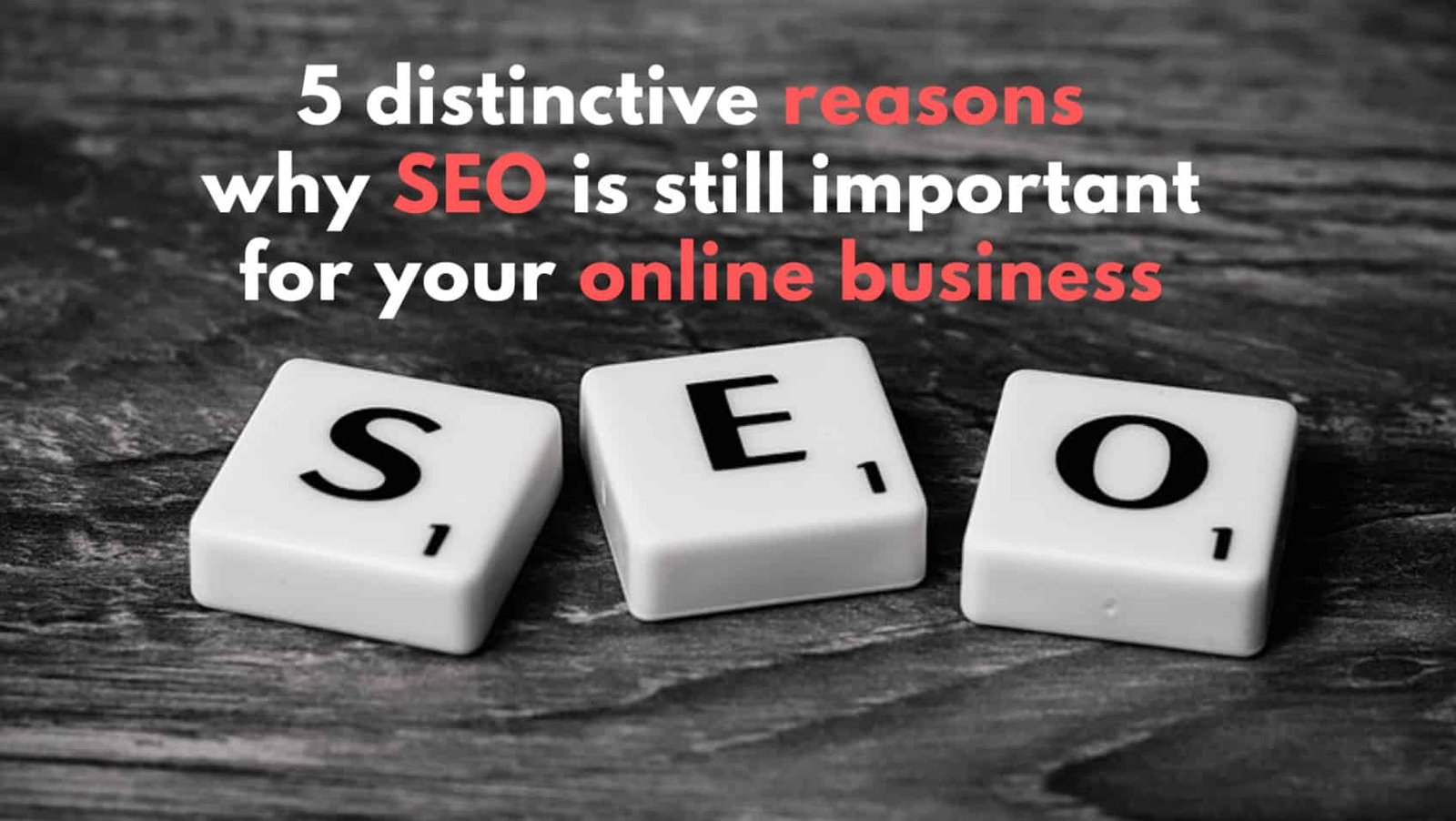 5 distinctive reasons SEO is still important for your online business
A good website, SEO and content is key to success in online business. With more emphasis being placed on content and inbound links for high ranking sites, SEO is a concept that is competitive and effective. If you are running your business digitally, you need to utilize SEO which enables it to be accessible.
1. SEO is cost effective
Investment is a must in a business, but a smart investment can save you money. SEO stands out from other online marketing strategies as a cost-effective way to get the desired results. Being implemented in the correct way, it can provide consistent and large amounts of traffic. In fact, through SEO you are engaging someone who have actually made the action of going to Google and typing in something related to a product or service you are offering. Being highly visible as a trusted resource by Google and other search engines is always going to work in a brand's favor.
2. SEO results in traffic increase
The higher a website ranks for keywords, the more traffic you will receive. In fact, the #1 position in Google on average has a 27.5% Click Through Rate according to the Advanced Web Ranking CTR study. This means that if you rank #1 for a search term, every 100 times that term is searched you will statistically receive 27-28 visitors. With each position thereafter, the number drops pretty significantly.
3. SEO is measurable
Of course taking care of your statistics should be that much important. By using Google Analytics, you can track your traffic flow and measure your goals of organic search. In addition, you are able to leverage Google Search Console to see the exact keywords that drive most traffic. Analyzing this valuable data will give you deeper insights for your further marketing actions.
4. SEO generates a higher ROI
According to statistics from Search Engine Journal, SEO generated leads have a 14.6% close rate, while outbound leads (such as direct mail or print advertising) have a 1.7% close rate. The reason for this is because SEO is an inbound marketing strategy; it allows you to market to people when they are looking for the products and services your business provides. You don't have to interrupt their favorite TV show, you don't have to take up space on a page where they are reading a news article. You just show up when they are looking for businesses like yours.
5. SEO improves user experience
Google's ultimate goal is to provide the best possible results for their users. As a result, many of their algorithm updates focus on making sure that they're directing users to sites that not only provide relevant content, but also a great user experience. This is why technical factors like mobile-friendliness, usability, and site speed play a much bigger role in rankings than ever before.
While this means that optimizing your site might require a bit more professional help, it also means that you'll be continuously improving the user experience your site provides.
Speaking of professional help, hit the below to get in touch with SEO specialists – Simpleit SEO! https://simpleitseo.com/local-seo-services/